Sandhill Environmental Services, LLC

Sandhill Environmental Services' dedicated scientists and technicians utilize state-of-the-art equipment to conduct testing which covers an array of environmental issues. In our state certified laboratory, tests are conducted through approved methods in accordance with guidelines set by regulations such as the EPA's Safe Drinking Water Act as well as regulatory programs like the National Pollutant Discharge and Elimination Systems (NPDES).  Sandhill offers testing services to a growing list of clients from individuals to industries. 

Sandhill Environmental Services not only offers extensive, reliable and affordable analytical services but also strives to provide the best customer service in the industry. Our knowledgeable staff will gladly assist you with all aspects of your operations including reviewing your permits and filling out your required reports. Our fast turn around time will guarantee you the quick response you need in case of water emergencies. In addition to 
certified operations
, our experienced field technicians also provide 
sampling
 and consulting services. Please 
contact us
 with your specific testing needs.
​Clientele We Serve

•

Manufacturing
•

Municipalities
•

Landfills
•

Community Water Systems 
•

Environmental Consultants
•

Utilities
•

Realtors and Home Inspectors
•

Builders
•

Residential
•

Public and Private Pools and Beaches
•

Industrial Stormwater
•

Any Organizations that require testing for compliance purposes



Trust the experts at Sandhill Environmental Services to keep your recreational water safe and in compliance with state and local regulations. You can rest assured that your compliance testing is completed timely, affordably and with impeccable quality. In addition to analytical services, Sandhill provides affordable 
sample collection
 and free result reporting to the necessary local or state department of health.
Could your water be making you and your family ill? If your home is on its own water supply, it is important to test the water regularly to help protect yourself and your family from possible illness caused by potentially harmful contaminants in the water. Most experts recommend that private water sources be tested yearly, at minimum, for Total Coliform bacteria. Some of the individually priced tests we offer to residential customers are:

  • Total Coliform Bacteria and E. coli - $30.00

  • Total Nitrate/Nitrite  - $25.00

  • Arsenic - $35.00

  • Lead - $35.00

More tests are available. Please contact our friendly staff for additional testing, sample bottles and instructions, or with any additional concerns about your water.


How to Submit a Sample

Samples may be dropped off at our laboratory Monday-Thursday from 10:00-3:30. Please contact our laboratory prior to sample collection to ensure you have the proper sample containers and necessary sample amount needed.

If you would like to send a water sample to our laboratory via Federal Express, United Parcel Services (UPS) or the United States Postal Service, please 
contact us
 with your testing specifications. Customized sampling kits with the necessary approved bottles, pre-printed labels and required forms will be created to fit your testing needs. Our skilled field technicians are also available to collect and pickup samples upon request.  
Sandhill Environmental Services offers sample collection and pickup services. Our current route service covers Northeastern Indiana.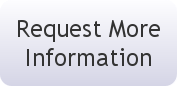 Our attentive staff is available Monday through Friday to answer questions. 260-408-5221

In addition to our after hours sample drop box, our staff is available to receive samples Monday-Thursday.

Monday

Tuesday

Wednesday

Thursday

10:00 AM - 3:30 PM

10:00 AM - 3:30 PM

10:00 AM - 3:30 PM

10:00 AM - 3:30 PM

by appointment only

Closed

Closed

650 N Wayne St.

Waterloo, IN 46793